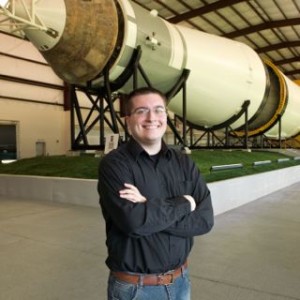 Who I am and what I am are really hard to define, but at least I can state some facts about me that might start to give you an idea:
What do I do? I'm a Robotics Engineer at NASA's Johnson Space Center. I've been at JSC for over 5 years now, and it all started when I was in college. I am lucky enough to have turned my hobby into a job, so I truly never work a day in my life. There are a lot of things that you can get to know about my work life and such from my Resume, so I'll leave anything more out of here.
Outside of work I'm am and do a lot of different things; the variety can sometimes be staggering. I am an avid gamer, both of the board and video variety. I have a few different projects that I like to work on including some Kickstarters I'm lending experience to. I travel as much as I can. I'm also the kind of person that is willing to try anything once. So, these are the things I might end up talking about here.